Written by Matt Gary
Absolute strength is the biggest advantage in powerlifting.  The strongest lifters always have the upper hand.  However, powerlifting doesn't always necessarily determine the strongest lifter.  Powerlifting determines the best powerlifter by virtue of competitors having only three attempts per discipline.  Therefore, it's important to understand that powerlifting is indeed a game.
Powerlifting is a game
Games require strategy and powerlifting is no different.  Regardless of your primary objective, the key to achieving your goals and winning at the game of powerlifting is building the biggest total possible.  While each singular event presents its own unique challenges and you may be the best or near the top in any one of them, ultimately the most important number is the total.  The highest total wins and that's why you'll see weaker lifters beat stronger ones by virtue of more successful attempts.
Competition is not a "Test Day"
Some competitors erroneously view competitions as a test day.  Game day isn't automatically the day to test limit strength.  Yes, you're testing maximal strength and chasing personal bests (PB), but only in the context that you have three attempts to so.  Accordingly, lifters should push their limits to the extent that they don't miss lifts.  Missed lifts are costly because they not only produce a smaller total but they expend precious energy that could be used for subsequent attempts.  Neither of those results is a good one because oftentimes they lead to lost opportunities in the form of missed PBs or a lower place finish.
Think of attempt selection like "The Price is Right"
Powerlifting is a lot like "The Price is Right" game show.  At the end of the show, contestants were invited to a showcase showdown where they were asked to bid on a variety of prizes.  The contestant, who bid the closest to the actual value of the prizes, without going over, was declared the winner.  Powerlifting is the same way because we want to lift as much as possible without missing a lift.  It's usually better to lift 2.5kg under your maximum than to aim for the absolute limit, miss, and wish you'd taken the lighter attempt.
Understanding what your body is capable of lifting is a skill
Building your biggest total is the byproduct of execution and attempt selection.  Execution is a skill best honed through repetitious practice of the lifts to competition standard in training.  Attempt selection is also a skill that's probably best understood through data analysis but developed by practicing on an array of athletes.  At the end of the day, analytics provide valuable insight into what's required for a successful performance; specific intensities that lead to more made lifts, trends, probable outcomes, and a host of other interesting data points.
Acknowledging the stats
My love for data inspired me to examine powerlifting results at all levels of competition from local meets to the World Games.  To date, I have analyzed the results from 103 competitions including over 15,000 individual performances.  Such a sizable data sample provides substantial information that can help us accurately predict outcomes or, at the very least, increase the probability of a successful performance.
Extensive data analysis isn't enough if we don't act upon it.  The coach's objective is to create a consistent and reliable attempt selection plan that increases the likelihood of success for lifters of all abilities and levels.  Based on the premise that more successful attempts are better than fewer, we must determine the appropriate starting points, progressions, and end points based on each individual lifter's ability.
Equally important is what not to do.  The data reveals that all powerlifters miss nearly half of their third attempts.  That statistic alone proves that if you make a successful third attempt, you're immediately performing better than about half the field.  Likewise, about 25% of all lifters will miss the two most significant, total-building attempts — their third squat and third deadlift.
The best athletes make more attempts
So, what are the best doing?  All IPF World Champions (equipped and raw, male and female) from 2000-2017 make an average of seven and a half attempts of nine.  That's an 83% success rate at the highest level of our sport and on its biggest stage.  It also means that the best lifters are routinely making at least one of their third attempts and often closer to two.
As a lifter you must have steadfast faith in your effort, preparation, and process while coaches must possess a keen eye for quickly assessing a lifter's reserves in real-time.
Matt launched a 12-week training cycle on the MyStrengthBook Program Library that peaks athletes for competition.  Read more about it HERE. 
About the Author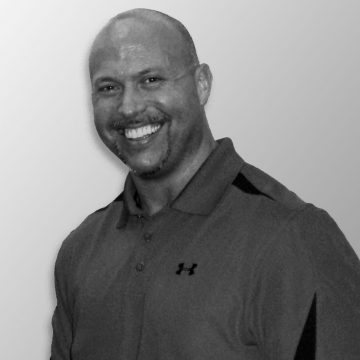 Matt has served as the Head Coach for USA Powerlifting through multiple World Championship cycles, and is currently the acting Coaching Chairman for USA Powerlifting. Matt also owns and operates his own athlete training facility in Maryland called Supreme Performance & Training (SSPT), and works with several athletes across different sports and levels.