Total Cycle Length:  8-Weeks
Weekly Split: 4-days
Frequency:  Squat (2X), Bench (2X), Deadlift (1X)
This program is for athletes who completed Ewa's Beginner Hypertrophy Program on MyStrengthBook and are ready to move to the next phase of their training, or for athletes who are not necessarily beginners, but want to jump into the challenge of intermediate training.
What makes up intermediate training?
An intermediate powerlifting program assumes that you have experience in the powerlifting movements, performing them with a high degree of proficiency, and have the ability to handle moderate to high percentages for higher amounts of volume.  While Ewa's beginner program focused on developing hypertrophy and base strength across a variety of movement patterns and rep ranges, her intermediate program is focused on building specialized strength in the powerlifting movements.
How is each phase of the program designed? 
The training cycle is broken into two phases, with phase one being higher volumes, and phase two being higher intensity. The first week of each phase has an 'introductory week' so that you can ease into the work load of the new phase. Each phase also has a 'peak week', which is represented by week 4 and week 8 of the training cycle. You can expect to work your hardest on those weeks.  The program runs on both percentage-based and Rate of Perceived Exertion (RPE) training, allowing you to become comfortable with both methods.
When should you do this program?
This program is not a peaking program — meaning you won't necessarily run this program before a competition.  However, it's an effective program to run prior to adding a peaking program (about 16-24 weeks out from competition).
What will you accomplish? 
You can expect to build your base strength as you prepare to handle higher intensities in future blocks of training.  What this means is that loads above 90% should feel easier by the time you finish this program.  At the end, you'll have the opportunity to handle weights between 92-100% of your 1 rep max.
Sign-up or log-in to MyStrengthBook and preview the first week of Ewa's Intermediate Powerlifting Program for free.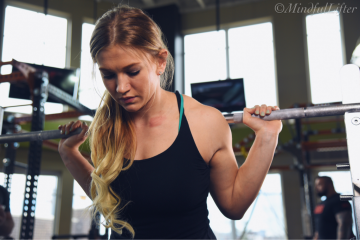 2.   Ewa's 8-Week Intensive Squat Program
Total Cycle Length:  8-Weeks
Weekly Split: 4-days
Frequency:  Squat (4X)
This program is focused on squat-only training.  It's a hyper-specialized program that has a singular goal: to improve your squat strength.
Why Squat-Only Training? 
This program is perfect for you if you find yourself in any of the following categories:
(1) You want to focus predominantly on squat training for a short time-frame because it's a lagging lift for you.
(2) You want a lower body program that feels 'intense'.
(3) You are injured and cannot bench or do upper body right now.
(4) You want to build mass in your lower body because it's harder for you to do so.
(5) You need a break from your regular program and are looking for a challenge.
What can you expect from the workouts?
Over the 8-week training cycle, you can expect to squat four times per week. Each of these workouts will vary in the effort; some are easier and focus on technique, while others will push your max capacity. Because you will have less of a focus on bench press and deadlifts, you should be able to handle the higher frequency of squat training. You will do a combination of competition squats, high bar squats, front squats, and several other lower body variations.
When should you do this program?
Given the intensity of the workouts, this program is intended to be completed as a standalone program. In other words, it's not recommended that you do this program in combination with other workouts.  If you are competing as a powerlifter, this is not a peaking program for competition since it's only focused on squat training.  However, at the completion of this program, you could transition into a competition peaking cycle, with the idea that your squat strength will already be prioritized.
What will you accomplish?  
The goal of this training cycle is to build your squats within the 8-week time-frame. As a result, the program will feel hard, but at the end you will reap the rewards of a bigger squat and have the opportunity to test your max.  Some athletes have already seen a 10% increase on their squat numbers from beginning to end.
Sign-up or log-in to MyStrengthBook and preview the first week of Ewa's 8-Week Intensive Squat Program for free.  
Who is Ewa Januszkiewicz?
Ewa is a 63kg Powerlifter from USA.  She is an IPF World Deadlift medalist, and Arnold Sports Festival Champion.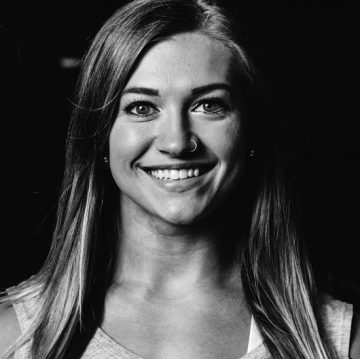 Our training programs are designed by the World's strongest athletes and coaches.  Sign up for a free trial and access over 50 programs that have helped thousands of athletes get stronger.  Unsure about which program is right for you?  Fill out our program questionnaire and we'll be in touch with a recommendation.