The 2017 USAPL Raw Nationals is fast approaching and for the second consecutive year, the USAPL have structured their competition into Prime Time events.
The best-of-the-best competitors have been funnelled into a single group per weight class, designed to showcase the highest quality competition and lifting during sessions designated as "Prime Time".
With over 1100 competitors set to take to the platform in Orlando from October 10th to 15th in the strongest powerlifting nation of the world, you can be sure that the competition will be fierce and the lifting phenomenal.
Let's take a peek into each male weight category from 59kg to 120kg+ and my picks on who you can expect to win and what to keep an eye out for.
59kg – Matthew Arremony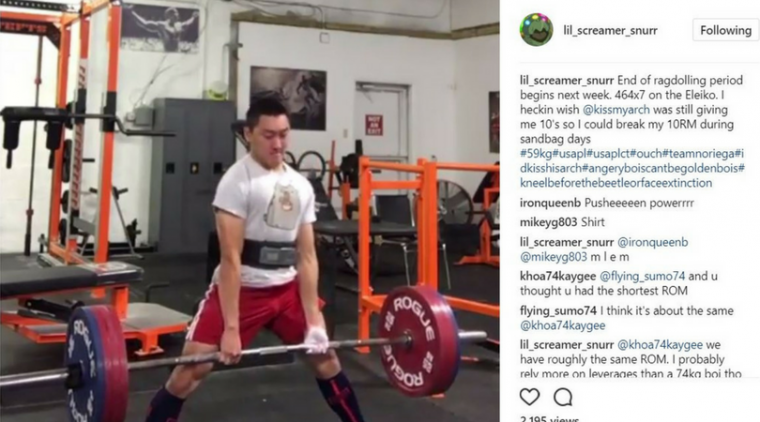 With the absence of USAPL representative and 2016 Champion Bill Tenerelli, only two men take to the platform in the Open 59kg Category during the Prime Time session – Andres Ramos and Matthew Arremony. Arremony's training has looked very solid recently and I would find it hard to see the young Ramos get over Arremony. Ramos will need a 550kg to be within striking range and will need to hope that Arremony misses some crucial lifts – not a strategy I would put much faith in. Arremony to win this one comfortably.
66kg – Keith McHoney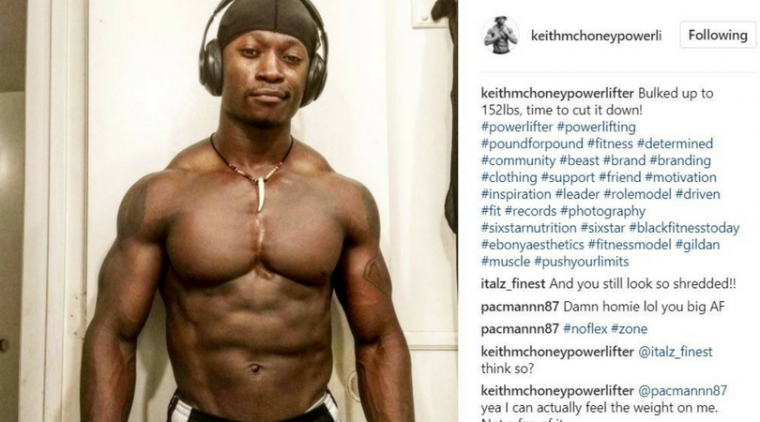 The 66kg category will be dominated by one man – Keith "K Mac" McHoney. The 3-time National Champion and 2016 USAPL Raw World's Team Member has a qualifying total almost 50kg/110lb clear of his nearest competitor Dallas Bey. With a wealth of experience, it would be hard to imagine the 66kg title going to anyone else than K Mac. Expect a total to rival the current Open World Record of 670kg as Keith prepares his run at the World Title in 2018.
74kg – Taylor Atwood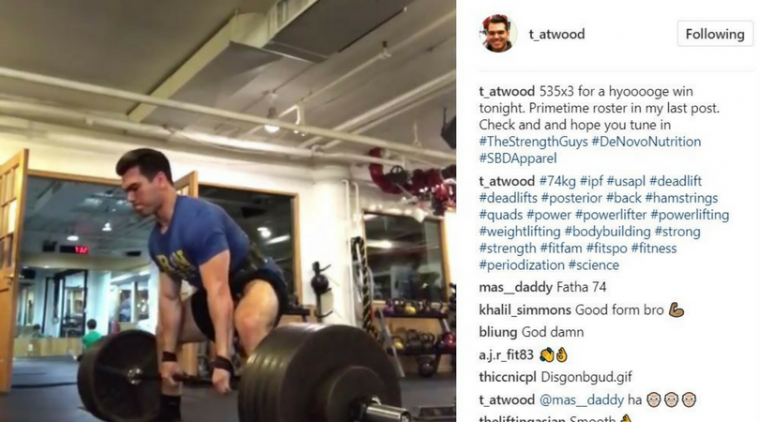 The 74kg Category of this year's championships is led in front by 2-time USAPL Raw World's team member Taylor Atwood. The USAPL's strongest haircut is backed with the biggest qualifying total of 733kg which he achieved at the most recent Raw World Championships in Minsk Belarus. But hot on his tail is one not to be ignored. Young Blake Lehew comes in with a QT of 715kg and will make sure this battle goes right down to the last deadlift. You may remember the young Texan taking a 18kg/40lb jump from a failed 2nd attempt deadlift in a Hail-Mary bid to take out the title in Georgia last year. Both an equipped and raw Junior World Champion, Blake takes in with him a huge bank of experience and composure to draw on in arguably the most intense battle he'll have ever faced. That said, Taylor is an extremely consistent and high-performing athlete and is my pick to win with a last-ditch effort by Blake for the title.
83kg – Russel Orhii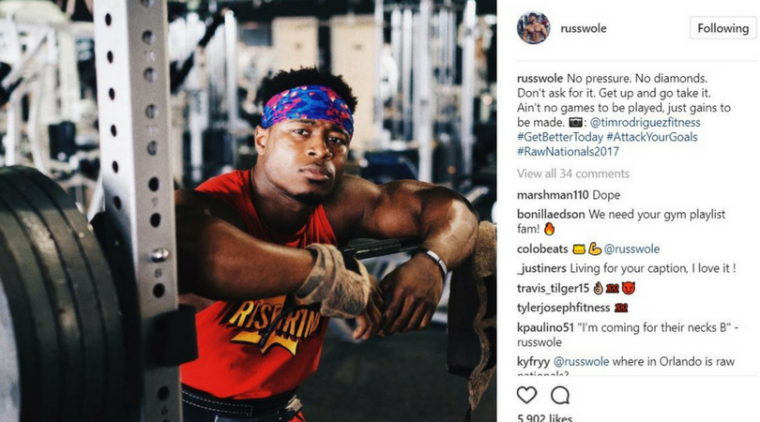 The 83kg category this year is missing one big name, Mr USAPL himself, the American Hero John Haack. With Haack's absence, the door is left wide open for a new USAPL Champion at 83kg. Left at the top of this hotly contested weight category are two other Flexx Training Systems athletes in Russel Orhii and Sean Noriega, both junior athletes. With QT's of 792.5kg and 762.5kg respectively, it's fair to say that Orhii comes in as the favourite to take out this year's title. However, the one thing that Noriega comes in with over Orhii is a critically underappreciated quality experience. This will be Noriega's third consecutive USAPL Nationals with previous experience at the World Championships and Arnold's Sports Festival. In comparison, this will only be Orhii's 6th powerlifting competition and first Nationals experience. Will Noriega's experience and poise be enough to keep him in touch with Orhii? Noriega will need to total over 770kg to give himself a chance and, like Ramos in the 59kgs, will need to rely on some errors in the Orhii camp if he wants a chance at taking out this year's title. I see Orhii taking this one out but not without some pressure from Noriega.
93kg – David Woolson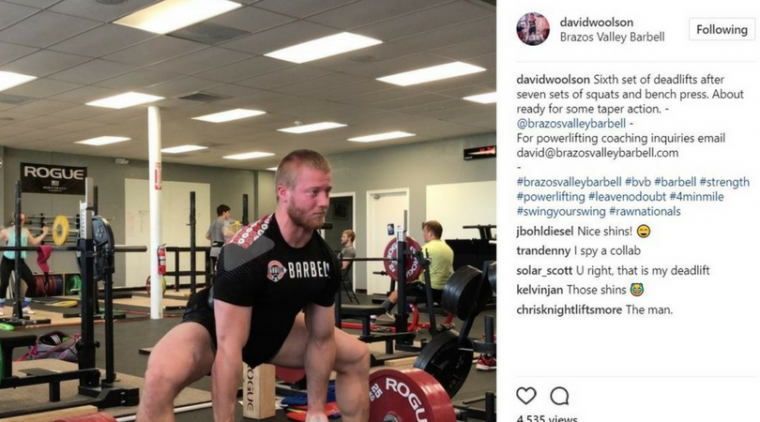 Arguably the deepest field of the 2017 Roster, the 93kg category is led by two American greats in David Superman Ricks and your 2017 Raw World Champion Ls McClain. In spectacular fashion, McClain took out the World Title this year in Minsk in easily the tightest competition at this year's Championships, edging out Ricks himself who made only one successful squat, his 3rd attempt, after some failing the first two on depth.
Months later, they are set for a rematch alongside a star-studded line up that includes the deadlift phenom David Woolson. With such a short turnaround after the highest-level competition, it would be optimistic to expect either Ricks or McClain to put together an equally successful campaign and Woolson will be coming in hot. I'm going to have to go against the QT's and tip Woolson with a 800lb+ 3rd attempt deadlift for the win, assuming he makes all of his squats and at least two benches.
105kg – Bryce Lewis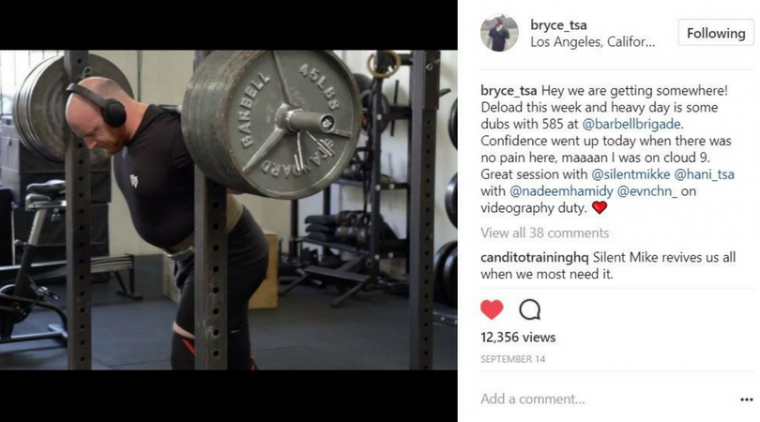 The 105kg will be just as, if not more, competitive than the 93kgs the day before it. It features three of the biggest names in not only the USAPL but the IPF. Garrett Blevins leads the charge with a nominated total of 885.5kg, less than 5kg off the current IPF World Record. The previous World Record holder in the squat and bench will be looking to reinstate himself after a somewhat disappointing performance at this year's World Championships where he came 3rd behind Poland's Weirzbicki and this year's 2nd highest QT in Bryce Lewis. Lewis himself is one of the most consistent performers and, after taking the win last year with a phenomenal 345kg pull, will look to retain his title as USA's best at 105kg. However, hot on his tail is the 2016 World Champion at 105kg Eli Burks. Burks was absent at last year's championships in Georgia and as a result, did not get the opportunity to defend his title at this year's World Championships. No doubt Burks will be keen and ready put together a truly elite performance after taking a 16-month break from high level competition and earn himself a spot in the USAPL team for Worlds 2018.
It will undoubtedly be a great contest but I have to put my faith in Lewis to take a clutch 3rd attempt deadlift and seal his second consecutive Nationals title.
120kg – Dennis Cornelius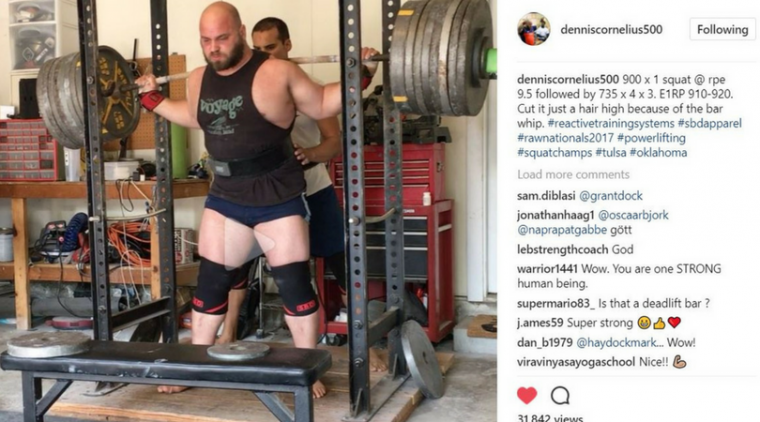 The 120kg class belongs to one man – 2x Open World Champion at the same weight, Dennis Cornelius. Dennis competed at 120kg+ in Georgia but is back in his preferred class of 120kg. With a QT literally over 100kg of his nearest rival in Jarde Martin, it's fair to say Cornelius has this one with his openers. While the result of this competition is over once the weigh-ins are done, the question is what phenomenal feats can Dennis achieve? He's taken a 900lb (408kg) squat in training and could be the lightest man to squat over 400kg. Similarly, his benching is well at his best and expect a bench in the high 500's
120kg+ – Ray Williams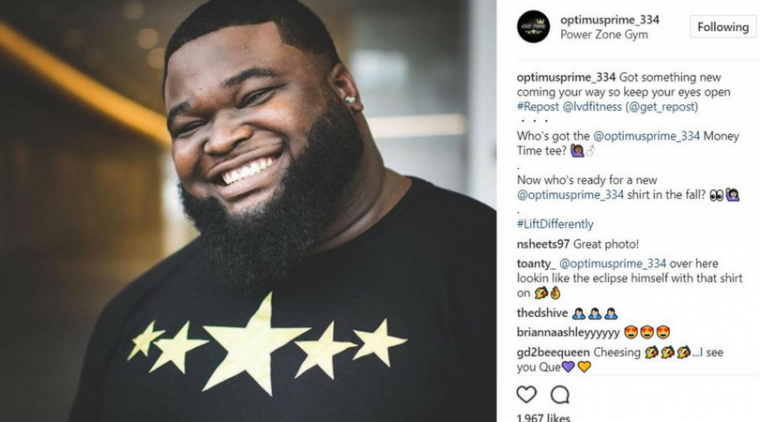 Much like the 120kg before it, the 120kg+ is known for one man and that is Ray Williams. His short yet illustrious career includes 4 consecutive World Titles and the current Open World Record Squat, Deadlift and Total (at 477.5kg, 392.5kg and 1105kg respectively). The question isn't who will win this category but rather what new level can Williams take it to. Will this be the event where we see the first 500kg Raw Squat?
Overall
On points, it's fair to say that Williams has this one in the bag also. Taking best male lifter at the Raw World Championships in Minsk and besting Cornelius by 30 points, Williams will score an unimaginable 575+ Wilks Score and will be untouchable in the USA's biggest event, ever.
The 2017 USAPL Raw Nationals will be an event not to be missed, watched by enthusiastic lifting fans across the world. Make sure you're tuning in live from the 10th of October for what will be a phenomenal display of lifting
About The Author
JP Cauchi is an Australian IPF powerlifter. He is a 2-time World Powerlifting Champion, former open deadlift World Record holder, and owner of The Strength Fortress, a premier powerlifting facility located in Melborne, Australia.
JP Cauchi's Powerlifting Program
JP has teamed up with MyStrengthBook to deliver powerlifting programming designed to increase strength and performance in the squat, bench press, and deadlift. JP has released three 4-week programs on the MyStrengthBook program library, which can be accessed on our FREE TRIAL. Start training now with the world's strongest athletes!