We wanted to create something incredibly special that the World of powerlifting hasn't seen before.
The task:
To deliver high quality programming, based on data-driven principles, and backed by the names you trust in powerlifting.
We realized one of the biggest challenges for powerlifters is getting access to high-quality programming. Currently, there are a few ways people get programming:
They are self-coached and attempt to write their own program. If you don't have the skills or knowledge this becomes a risky approach, either stalling strength gains or increasing the chance of injury.
Some athletes use free online template, such as Sheiko, Wedler's 5-3-1, Smolov, or others. While these can achieve good results, they're not meant to do 'back-to-back' and they are often either 'too easy' or 'too hard' and don't match the skill level of most athletes.
The last option is to hire an online coach. There are several high-quality coaching companies and individuals these days; however, given the price tag of such services many people don't have access to hire a one-on-one coach.
 So what did we do?
We scoured the planet to find the World's strongest athletes.  We recruited 11 top powerlifters that were equally as excited in our vision. We showed them the power of our data tracking system, and in return, they designed exclusive training programs for the MyStrengthBook platform.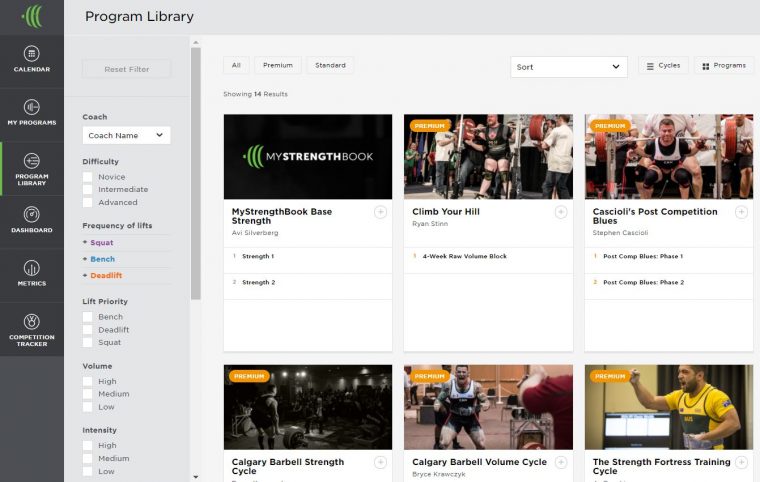 The result? 
The all-new Program Library.  Now users can access high quality, goal-specific program that leverages the industry's best tools for tracking and analyzing training.  The best part is that our team of coaches will be designing new programs for the Program Library ongoing.  So, you can count on receiving updated programming to reach your long-term goals that evolves as you get stronger.
Athletes now have an opportunity to gain insight into how a world class training program is designed. What's more, you can filter programs based on several personal preferences and goals, including:
Strength
Hypertrophy
Peaking for a powerlifting competition
Off-season training
Equipped or raw powerlifting
Let's get to know our coaches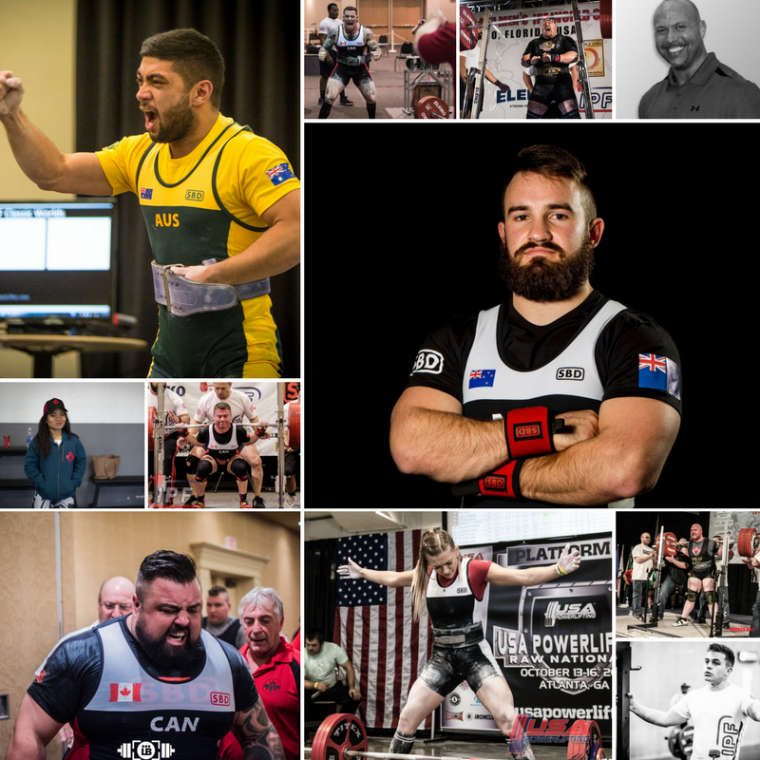 Blaine Sumner: Heaviest squat, bench, and total in IPF History
Powerlifting programs strategically designed to build strength. These programs can be used to peak for a competition or test your 1RMs. Excellent for any level of powerlifting or strength training.
Adam Ramzy: All-time strongest male equipped powerlifter in Canada
A collection of volume-based programs designed for intermediate powerlifters. Use can use these programs to develop base strength in all three powerlifting movements. The raw program can be done in isolation, or used to build toward equipped programming.
Brett Gibbs: 2-Time IPF World Champion
A set of programs that include both percentage and RPE-based training methods. Programs utilize carefully designed recovery protocols in order to set new rep maxes across a variety of rep ranges.
Bryce Krawczyk: IPF World Medalist
A collection of powerlifting programs, including: 'volume phases' based off percentages, and 'strength phases' based off RPEs and top sets. Training cycles end with a 1RM test or competition.
Ewa Januszkiewicz: IPF World Deadlift Medalist
Specialized hypertrophy training programs for beginner or intermediate powerlifters, which include several powerlifting variations. Ideal for athletes who need to build muscle before starting a 'strength phase'.
JP Cauchi: IPF World Record Holder and Medalist
Programs developed specifically for peaking for a powerlifting competition. Training cycles are periodized into three distinct phases: volume, base-strength, and competition prep. Some of these programs are specifically optimized for sumo deadlifters.
Ryan Stinn: 2017 World Games Athlete
A number of raw powerlifting programs focused on building strength, which can be done in isolation or back-to-back. All programs are based on his 'climb your hill' philosophy, which takes athletes who have stalled or plateaued into new levels of strength.
Kelly Branton: 3-time IPF World Medalist
Programs designed to increase your 1RMs. Each day includes a top set based on RPE with each stop set increasing intensity over the training cycle. Only 3 exercises are programmed per day with more volume than you've ever done before.
Maria Htee: All-time strongest female classic powerlifter in Canada
Powerlifting programs designed to increase your squat, bench, and deadlift. Test your strength using a top set each workout with a variety of exercises and rep ranges that build volume.
Matt Gary: USAPL Coaching Committee Chairman
A variety of programs that utilize daily undulating periodization models with hypertrophy, strength, and peaking blocks. Step-by-step phases designed to get you to competition or test your 1RMs.
Stephen Cascioli: 2-Time IPF Medalist and World Record Holder
A selection of programs designed specifically for post-competition. These programs focus on recovering and rebuilding from a competition peak. Designed to develop strength through exercise variations.
Want to get started on MyStrengthBook 2.0? Click HERE to get access to all the tools necessary to achieve your strength goals. See you on the inside!