We spoke to hundreds of MyStrengthBook users and learned exactly what they loved about MyStrengthBook, and what they wanted us to do next.
The result? MyStrengthBook 2.0.
We have the same incredible strength tools to track and analyze your powerlifting training, but added over 100 new features to ensure you're getting the most out of your workouts!
Here are just a few new features we think you'll love:
1.  Workout Builder:  Build workouts faster
We wanted to make it quicker and easier to build workouts. As such, you can now build your workouts on a single screen with only a few clicks. If you're on mobile, our new design will let you track your training more effectively 'on-the-go'.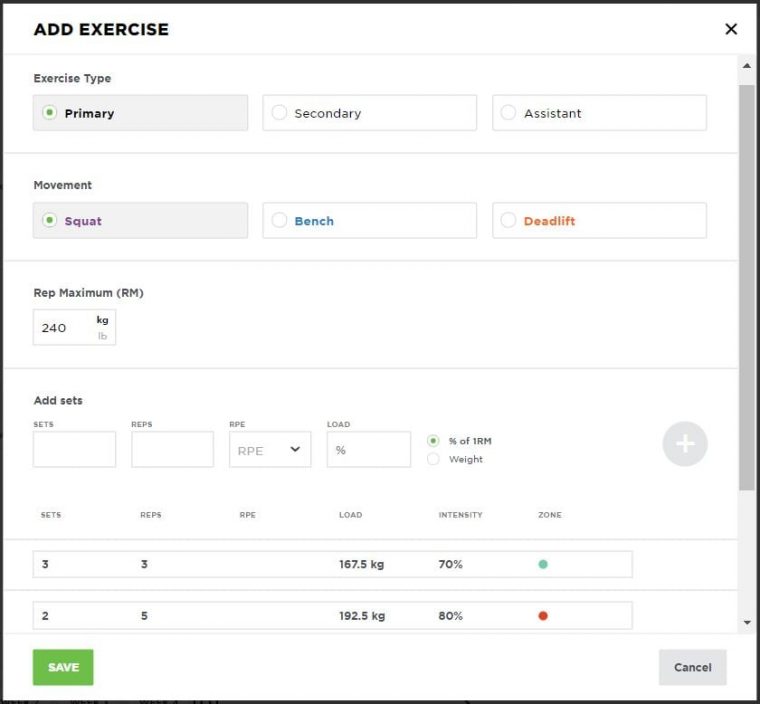 2.  Workout Calendar:  View all your workouts for the month on a single screen
The new workout calendar will display all your workouts for the month making it easier to gauge where you are in your program. From this page you'll be able to copy and move single or multiple workouts by using our drop and drop functionality. As well, you can edit/delete existing workouts and build new workouts directly from the calendar.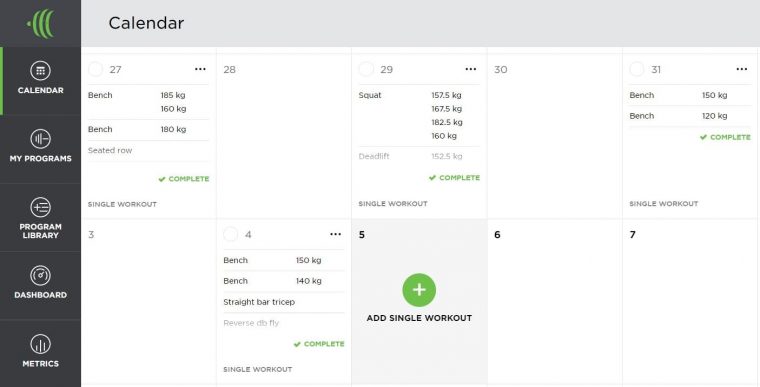 3.  Custom Program Builder: Create your own training cycles
With this feature, you'll be able to build an entire multi-week or multi-month training program. While you're building the program, you'll be able to see your progressions from week-to-week and adjust training variables based on recognizable patterns.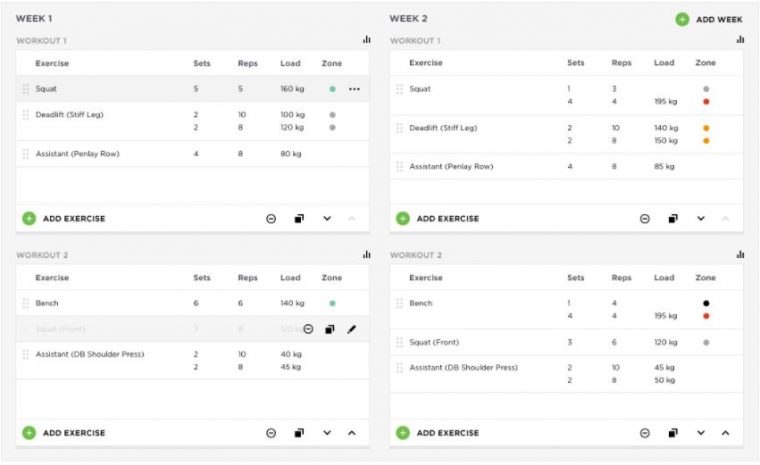 Some of the features of the Custom Program Builder include:
• Copy an entire training week: Build out multiple weeks of your program quickly by copying an entire training week.
• Save in 'My Programs': Once your program is created you can save it to My Programs. The Program Library will store all past, current, and future programs that you've built. Programs can be loaded into your workout calendar with a few clicks.
• Add programs to any training cycle: As you build programs, you can save them to a specific training cycle in order to keep track of your month-to-month and annual progress. Training for Nationals? Create a training cycle called "Nationals" and link all your programs together.
4.  Program Library:  Access exclusive programs designed by our team of coaches
Get access to exclusive training programs. Filter based on personal preferences and your specific goals to find a perfect training program.
There are two types of training programs that you can access:
Standard Programs
These programs have been designed by MyStrengthBook. These programs are  training templates that include effective data-driven progressions and periodization models.
Premium Programs
These programs have been created by our team of MyStrengthBook coaches, which include top powerlifters and coaches from around the World. Each program draws on years of World Class powerlifting experience and is backed by our intelligent data tracking platform.
Our team of coaches include:
Adam Ramzy: All-time strongest male equipped powerlifter in Canada
Blaine Sumner: Heaviest squat, bench, and total in IPF History
Brett Gibbs: 2-Time IPF World Champion
Bryce Krawczyk: IPF World Medalist
Ewa Januszkiewicz: IPF World Deadlift Medalist
JP Cauchi: IPF World Record Holder and Medalist
Kelly Branton: 3-time IPF World Medalist
Maria Htee: All-time strongest female classic powerlifter in Canada
Matt Gary: USAPL Coaching Committee Chairman
Ryan Stinn: 2017 World Games Athlete
Stephen Cascioli: 2-Time IPF Medalist and World Record Holder
Want to get started on MyStrengthBook 2.0? Click HERE to get access to all the tools necessary to achieve your strength goals. See you on the inside!