We feel strongly that tracking and analyzing your training data can help you find optimal training . Don't just take our word for it, hear from some of these top athletes and coaches.
Adam Ramzy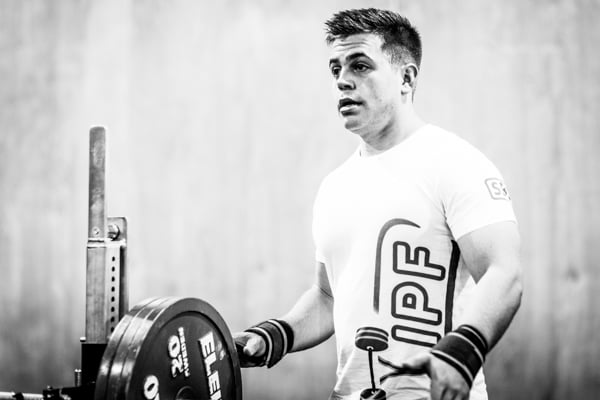 "Early on, as a beginner, it seems straight forward with monthly or even weekly personal records; but, quickly, personal records become sparse or you find yourself making slow progress or perhaps in a'plateau'. This is where tracking so-called 'metrics' becomes the superior strategy. What better way to plan future training than to have a record of the number of sets, reps, total volume, average intensity, and the associated progress documented for EVERY day and week and month of training since beginning training? This simple data-set can form the core structure of future training plans by selecting a suitable volume needed for each competition lift, the associated optimal average intensities, and may also be able to assist with selecting the most productive accessory lifts. Tracking metrics has been 100% essential to my ability to stay healthy over many years of high volume training and has guided the design of intelligent training that has enabled my continued progression to an elite level."
Stephanie Puddicome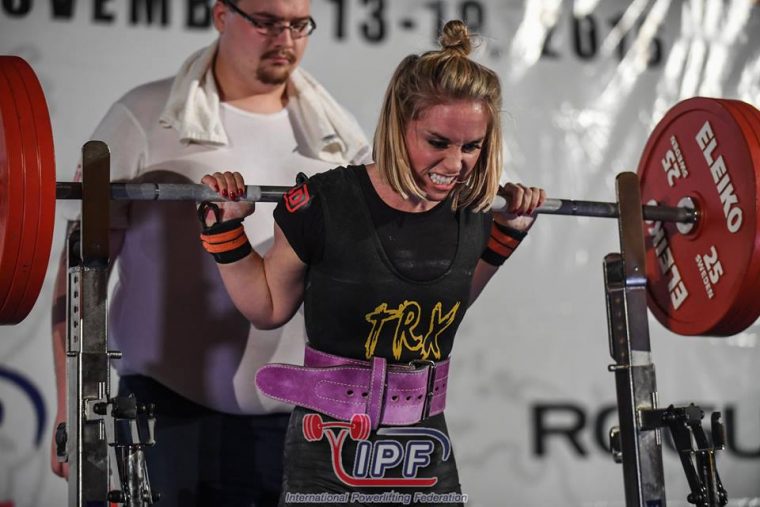 "Tracking my training metrics has been essential in remaining healthy, peaking, de-loading, and being able to execute on the platform. In my powerlifting career, I have been able to excel and become among the top in the country and the world in my weight class. This wasn't by fluke. This was by consistent training, tracking, and analyzing . My training metrics allowed me to conclude what volume and rep range works best for consistent progress, and to tweak when needed so I can execute when it counts. The ability to have a digital log of training and real-time metrics drives performance and chang­es the way the game is played."
Brett Gibbs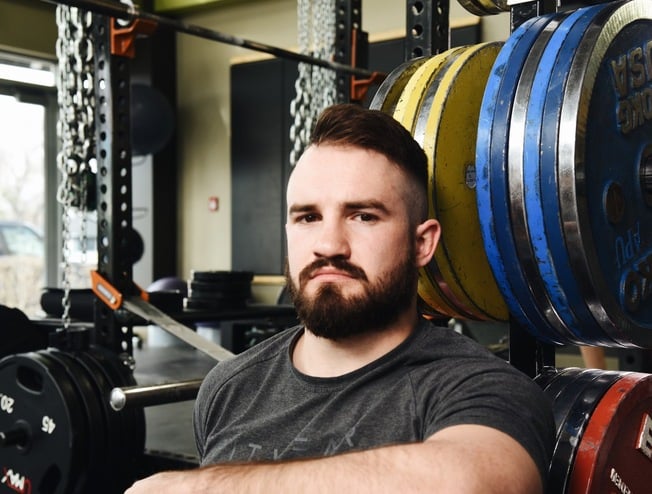 "It's mind-blowing to see your training metrics in the way that MyStrengthBook has been able to present them. To see the intensity zones, relate that data to how things were feeling and how they were executed when it mattered the most is crucial to long term success.  If you start using MSB you'll be able to answer key questions like, what percentages do you respond well to? What amount of volume allows you to recover adequately and still progress? What has worked well and what hasn't? It's a no brainer. Start tracking your way to a successful and happy powerlifting life.  If you need a bit more guidance on MyStrengthBook be sure to check out my programs that will progress you to new levels of strength" .
Arian Khameshi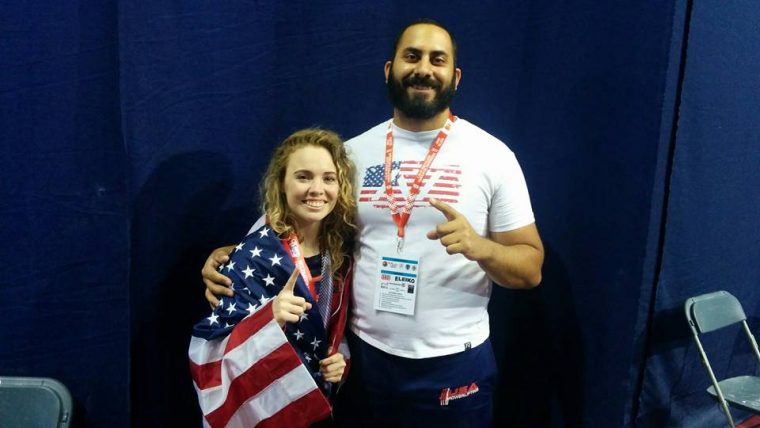 "MyStrengthBook allows lifters to collect, track, and analyze met­rics revolving around training and competition performances. They also have a blog where they provide information on how to proper­ly analyze the data collected and what other top lifters are doing. So they aren't simply giving lifters a platform to collect a bunch of data without knowing what to do with it. They are taking it one step further by providing helpful information on what to track, how to track it, and how to make improvements to the lifters' training. This is exactly what a lifter needs in order to effectively grow from a beginner/intermediate lifter to an advanced/elite lifter".
Stephen Cascioli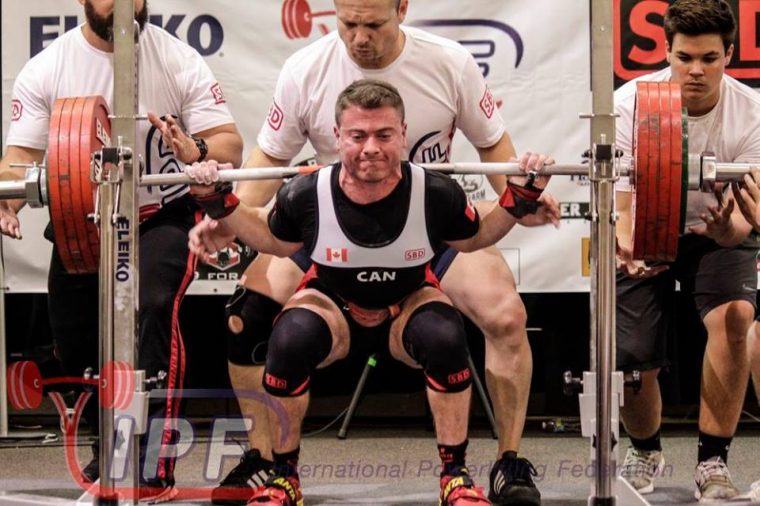 "Being a member since day one, I can say that MyStrengthBook has been an essential tool for my training as a whole. I really enjoy the fact that it is very user friendly and allows me to input data within seconds and have it graphically displayed. Over the course of a year using MyStrengthBook, it has helped me analyze specific variables and visually see what works for me.  MyStrengthBook has helped me realize I don't need endless amounts of volume to get stronger. Being able to customize specific variables and get a report on the trends over the course of a micro, meso or macrocycle is truly unique.  It has helped me prepare for future training blocks and specifically target my areas of strength and weakness. If you just finished competing and want to change training up with a unique approach , you can check out my Post Comp Blues program which will be organized through the program library of MyStrengthBook ".
Blaine Sumner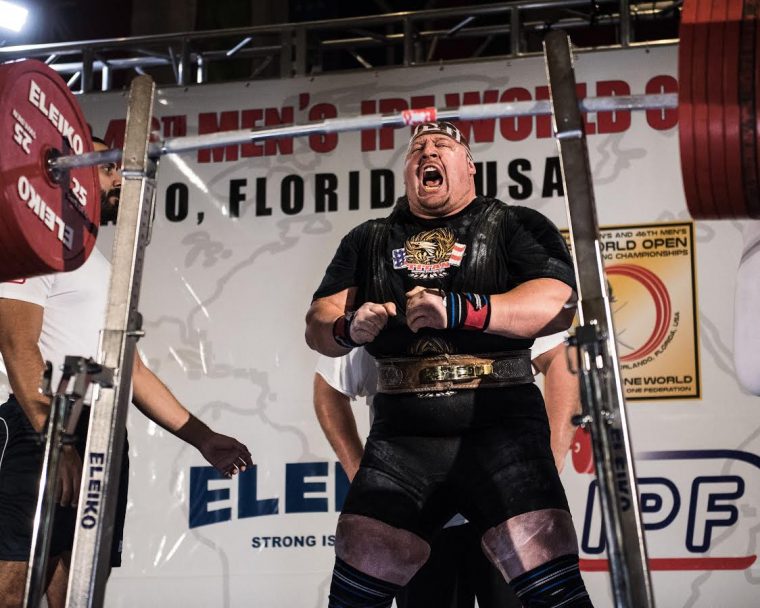 "Being an engineer by education, I have always been obsessed with tracking metrics. You can't manage what you don't measure. Closely monitoring my training metrics has allowed me to compare results to training trends and use this knowledge to steer my future training. I know that I am levels above where I would be had I never paid such close attention to tracking my training . It's never too late to start and no other process allows you to plan the best training cycle possible while having the tools to react and keep your prog­ress on the right track. If you're looking for a metrics-based program that is tried , tested, and true, check out my 12-week training cycle on MyStrengthBook ."
What is MyStrengthBook?
It's a web application that allows powerlifters to build workouts, plan training programs, and assess training metrics that lead to better performance. Sign-up today for a free trial.